In this article, we will be discussing some of the best career opportunities for the students in culinary arts or culinary fields. Down below we have mentioned Media-based careers for the students of culinary arts.
Media:
There are following jobs for the students of culinary arts in the Media industry: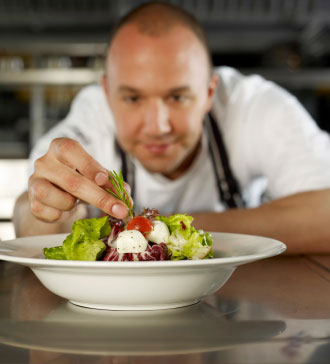 The responsibility of the food stylists is not photographing the food but, Instead, a food stylist is a person who is responsible for making food appear as perfect as possible for the photographers shooting it for promotional reasons. A food stylist is a person who works with photographers to coordinate amazing shots by plating meals and arranging food to look stunningly beautiful. A food stylist also works with the art directors in the promotion of the food or restaurant.
If you are good at cooking then you can become a cookbook author. A cookbook or cookery book is a collection of kitchen references containing recipes for people to understand and follow. Many cookbooks are written by individual authors, who are chefs, cooking teachers, or other food writers. Cookbooks can be written by collective people or they may be written by unknown people.
You can also become a food critic if you have sharp senses to analyze the food. A food critic is usually a writer who specializes in the areas of food and drink and gives his comments on someone else's food. A food critic usually does not show his face when he or she writes restaurant reviews to avoid the possibility that restaurant owners will recognize them and give them special treatment and provide them with their best dishes only. Generally, most of the food critics are journalists and they write reviews in either a magazine or newspaper.
With culinary arts courses, you can also become a food writer. A food writer is a person who writes about food and drink. He may also write reports on food- or cooking-related events. A food writer also takes interviews with different chefs or other food/cooking personalities. He may write reviews of recipes or restaurants in the magazine, blog, or newspaper. A food writer can simply write about a specific food or product with details. If you want to become a food critic then get a degree in culinary arts or culinary field. Many people say that one does not have to attend culinary school to become a food editor but trust us, a degree makes a lot of difference in your writing technique.
All in all, the media field has many career opportunities for the students of culinary arts. Therefore if you love cooking or anything related to food then do not hesitate and start planning your career in the culinary field. Other than the media, there are many industries for culinary arts students. So, if you do not want to do work in the media industry then you can become a chef in a restaurant, food nutritionist, etc. Click here to read more articles.
.